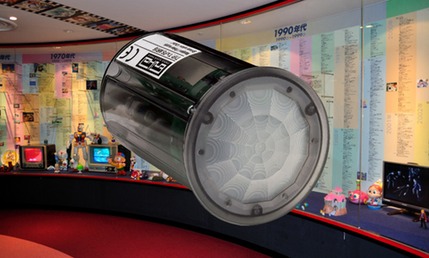 Paddy mini can also run the show on its own, in museums, commercial displays, shops, training rooms, etc. Make your schedule to the minute with the four-channel clock transmitter, or let the PIR detector work with its configurable timer.
PM-HCS

The switch clock behaves as any other transmitter, only buttons are replaced by the timer with multiple scheduling capabilities : daily, weekly, week-ends, one day in the week, and even sunrise and sunset. A first code sequence is sent at the beginning of the given time period, and a second sequence at the en. Up to four schedules may be stored.
PM-DTX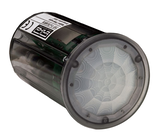 Using a standard spotlight footprint, the PIR detector is easy to install in the ceiling, or in a corner of the room. Two modes are available : 
• send a code at each movement detection
• send a code at first movement detection, and another one when no more movement has been detected after a customizable length of time.